Na Yingyu
Our Homeland! Gone Just Like That
March 7-April 21, 2012
Opening Reception March 6, 6-8pm
Curated by Jay Brown
Artist Talk with Jay Brown Wednesday, March 14, 7pm
Gallery Hours: Tues-Sat 12-6pm
Shot in the highland villages of the Jade Dragon Naxi Autonomous Prefecture of Lijiang, Yunnan, China in 2006 and 2007, this composite of video, sound, and still images chronicles the encounters of the Manchurian video artist Na Yingyu among the Naxi people in the sandy pines at the foothills of the Himalaya. This area of the world hosts a richness of land, family, music, ritual and the natural beauty that someone in the video describes as "home". The massive new video installation, consisting of of 59 video "chapters" is arranged as constellations in a starry night sky.
Entangled in these chapters are the ongoing politics of minority ethnicity and cultural representation in China, the disappearance of traditional knowledge (the old priest He Xun simply says, "the book has been lost"), the stable rhythms of farm work, the loss of a father, the dangers of pyramid marketing, the awkwardness of American high school students.
Na Yingyu organizes his material into chapters which lie, as he puts it, "on a möbius strip" so they can be seen in any order, or simultaneously.
Our Homeland! Gone Just Like That, uses this particular structure, the reveries of sound and image, and certain narratives to explore the Lijiang area and its particular crisis in the transmission of knowledge.
鸡冠山后的星辰落了;
拉市海的海水枯了;
玉龙雪山上的山峰崩塌了;
蓝蓝的白天暗淡下来了;
我们的主人家啊!
就这样去了。
引自纳西民歌:南溪谷凄调

The stars behind the Jiguan hill went down,
The water of Lashi Lake dried up,
The peak of the Jade Dragon Snow Mountain collapsed,
The blue sky grayed,
Our homeland!
Gone just like that.

from the Nan Xi Gu Qi Melody, a Naxi folk song
Na Yingyu is a Chinese artist. Born in 1973 in Yichun, Heilongjiang, China, he lives and works in Beijing. Na Yingyu has exhibited extensively in China, Brazil and Israel. Our Homeland! Gone Just Like That will be Na Yingyu's first solo show in the United States.
Location One is extremely grateful to The NY State Council on the Arts, The New York City Department of Cultural Affairs, Lijiang Studio, Lashihai, China and Location One's International Committee for making these events possible.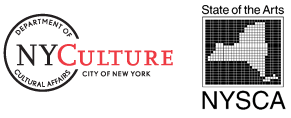 ABOUT LOCATION ONE
Based in the Soho arts district of New York, Location One is an independent, non-profit organization dedicated to fostering new forms of creative expression and cultural exchange through exhibitions, residencies, performances, public lectures and workshops. Traditionally focused on technological experimentation and new media, Location One's residencies and programs have favored social and political discourse and dialogue, and acted as a catalyst for collaborations. With a unique environment providing individualized training, support, and guidance to each artist, as well as exposure for their creations and collaborations, Location One continues to nurture the spirit of experimentation that it considers the cornerstone of its mission.