Please join us on Wednesday, March 6 for the (*&$%#876th meeting of dorkbot-nyc

Featuring the cervelliere stylings of: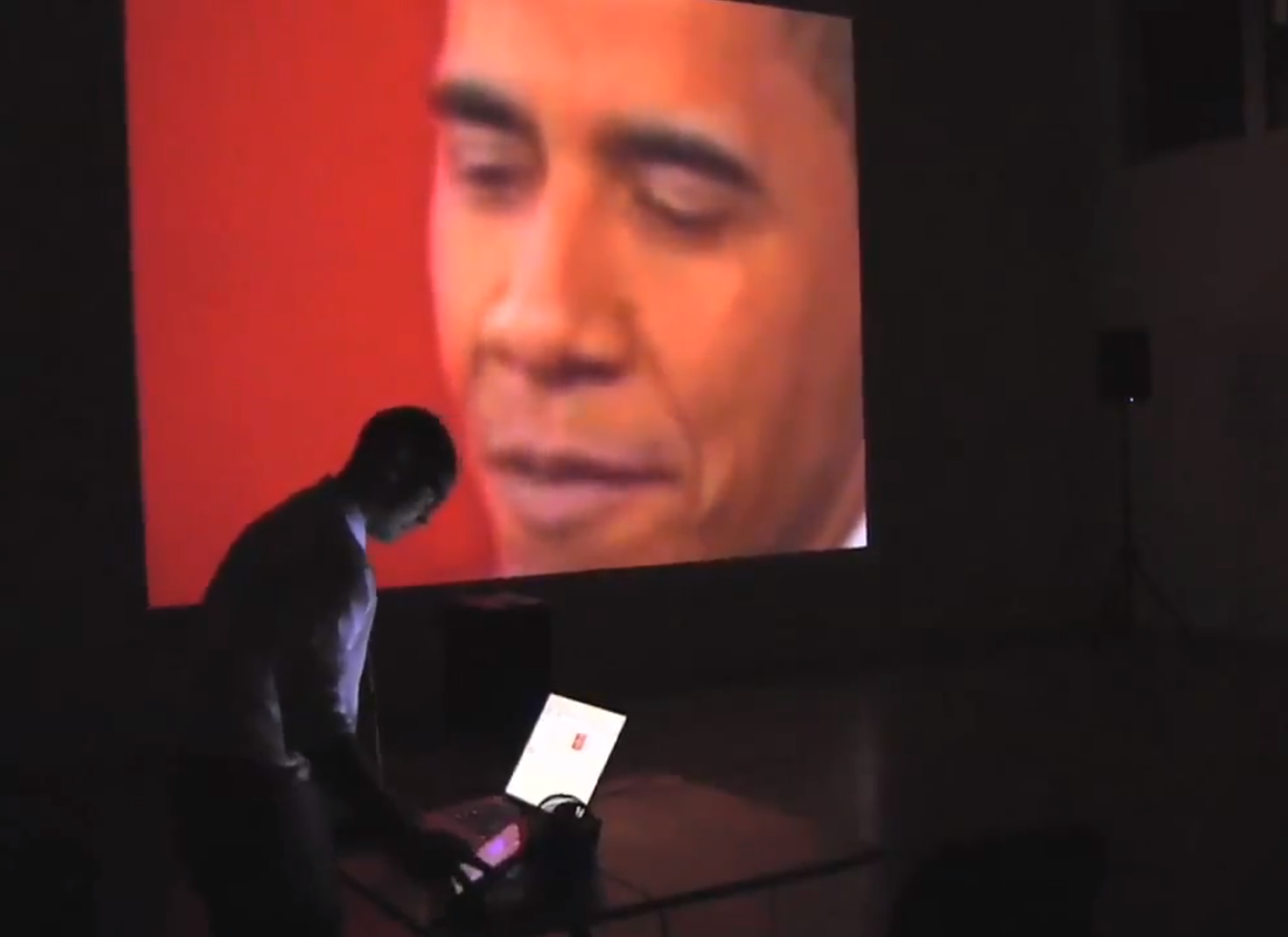 Michael Richison: Exquisite E Pluribus Unum Exquisite E Pluribus Unum is equal parts VJ performance, political rally, improvised sound bed, and video installation. Utilizing presidential campaign footage from last year as raw material, this performance samples words, phrases, breaths, pauses, and other sounds and silences in order to build percussion tracks, melodies, and solos. The title of this performance comes from two places. The first is exquisite corpse, a collaborative game that was originally played by surrealist painters and poets, and e pluribus unum, one of several slogans used by the United States meaning "one out of many." The two parts of the title are an appropriate description of the process, as the piece endeavors to capture the spirit of exquisite corpse in both its visual and linguistic components. http://www.mikerichison.com

Jeff Snyder: strange musical instruments Jeff Snyder has been building strange musical instruments for several years. He will show some of his latest creations and show the current state of his recent attempts to make a portable wooden resonator speaker. http://www.scattershot.org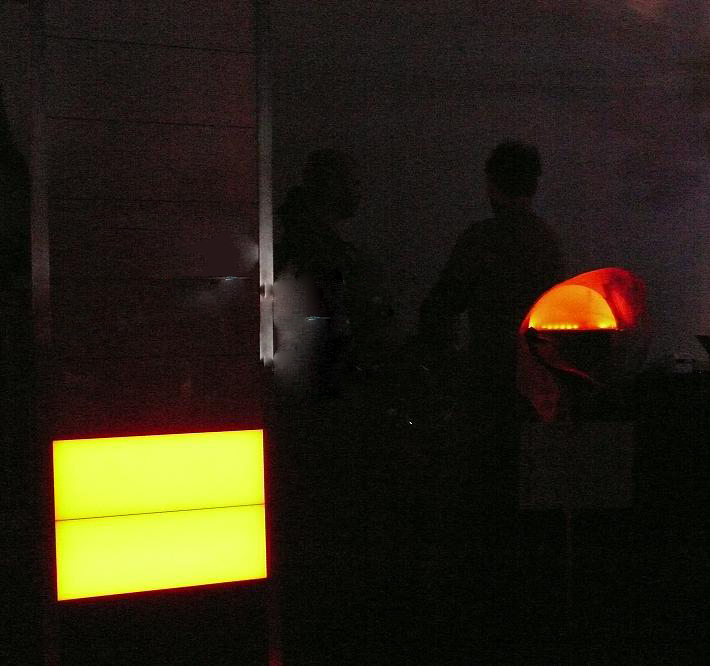 Sophi Kravitz: Mobile Phone Signal Detection Project The "Texting Trapper" detects mobile phone signals. It knows when you're texting, talking or surfing online, especially when you're not supposed to be! Sophi Kravitz is an engineer and artist living in Kingston, NY. http://mix-engineering.com
Location One is extremely grateful to The NY State Council on the Arts and The New York City Department of Cultural Affairs.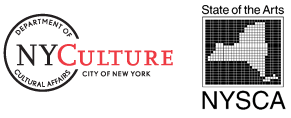 ABOUT LOCATION ONE
Based in the Soho arts district of New York, Location One is an independent, non-profit organization dedicated to fostering new forms of creative expression and cultural exchange through exhibitions, residencies, performances, public lectures and workshops. Location One's residencies and programs have favored social and political discourse and dialogue, and acted as a catalyst for collaborations. With a unique environment providing individualized training, support, and guidance to each artist, as well as exposure for their creations and collaborations, Location One continues to nurture the spirit of experimentation that it considers the cornerstone of its mission.