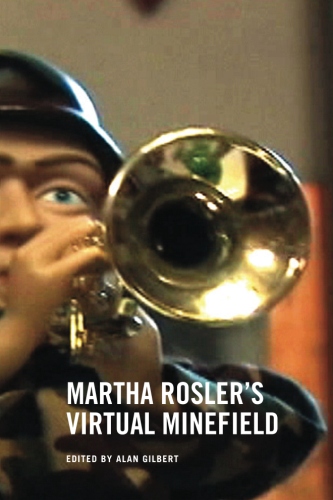 Martha Rosler's Virtual Minefield
Book signing
Tuesday, June 12, 2012
6-8pm
Free and open to the public

This new catalogue was produced by Location One to accompany and reflect upon Martha Rosler's 2007 exhibition Virtual Minefield at Location One (April 13-May 25, 2007) and features an introduction by Rosler and essays by Alan Gilbert and Maria Lind.
Please join us in celebrating the publication release with a reception and book signing on June 12, from 6-8pm. Martha Rosler and Alan Gilbert will be on hand to sign your copy.
Martha Rosler
Since the early 1970s, Martha Rosler has produced seminal work in the fields of video, performance, photography, critical writing, and theory. Her incisive, often humorous and transgressive, renderings of the social scene reflect her strong commitment to an art that engages with wider publics beyond the privileged spaces of the art world. Accessibility has always been a major concern of hers, as is the role of the viewer in constructing the meaning of the work. She presses viewers to rethink the boundaries between the public and the private as well as the social and the political.
Alan Gilbert
Alan Gilbert is the author of the poetry book, Late in the Antenna Fields (Futurepoem, 2011), and a collection of essays and articles entitled Another Future: Poetry and Art in a Postmodern Twilight (Wesleyan University Press, 2006). His poems have appeared in BOMB, Boston Review, Chicago Review, Denver Quarterly, Fence, jubilat, and The Nation, among other places. His writings on art and literature have appeared in a variety of publications, including Artforum, The Believer, Bookforum, Cabinet, Modern Painters, Parkett, and the Village Voice. He has contributed catalogue essays and entries for a number of biennials, group shows, and solo exhibitions. He lives in Brooklyn.
For press inquiries, please contact Heather Wagner at press@location1.org
Location One is extremely grateful to The NY State Council on the Arts, The New York City Department of Cultural Affairs and Location One's International Committee for making this event possible.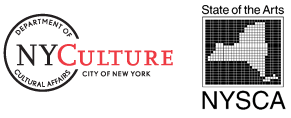 ABOUT LOCATION ONE
Based in the Soho arts district of New York, Location One is an independent, non-profit organization dedicated to fostering new forms of creative expression and cultural exchange through exhibitions, residencies, performances, public lectures and workshops. Location One's residencies and programs have favored social and political discourse and dialogue, and acted as a catalyst for collaborations. With a unique environment providing individualized training, support, and guidance to each artist, as well as exposure for their creations and collaborations, Location One continues to nurture the spirit of experimentation that it considers the cornerstone of its mission.