Phosphene Variations Performance
Burr Johnson and Kira Rae Blazek
Live music by Christopher Lancaster
Wednesday, September 19, 2012
7pm, doors at 6:30pm $10
Performance curator: Luke Miller
Location One presents Phosphene Variations, a new video/performance/holography exhibition by New York-based artist Jason Akira Somma. The exhibition features free-floating holograms of several renowned dancers and performance artists—Laurie Anderson, Mikhail Baryshnikov, Joan Jonas, Robert Wilson, and others―in an interactive installation. The exhibition also includes weekly performances by extraordinary group of artists, as well as other performance-focused video works by Somma.
"'Phosphene Variations,' the enchanting mix of live and digitally altered dancing" --Star Ledger (full review)

"Somma's manipulations are wizardly" --Financial Times (full review)
The performance series continues on Wednesday, September 19 with dancers Burr Johnson and Kira Rae Blazek. Live music by Christopher Lancaster. Full performance schedule below.
---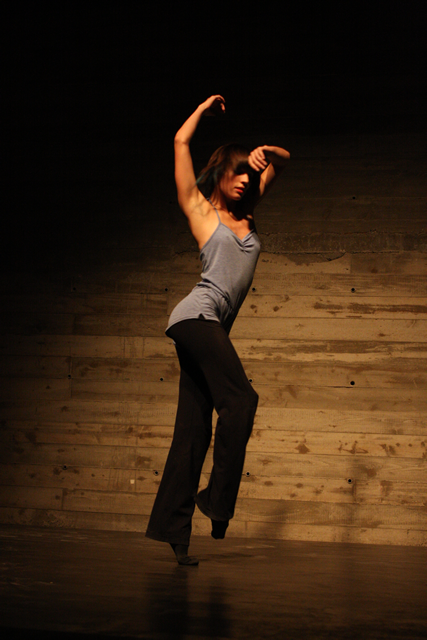 Kira Rae Blazek grew up in Houston Texas, and was classically trained at Houston Ballet Academy, she received her BFA in Modern Dance Performance from the University of Oklahoma. Blazek then moved to Chicago where she joined Hubbard Street 2 and toured extensively in the U.S. and Germany. In 2008, Blazek moved to New York and was immediately picked up by Douglas Dunn & Dancers. She has also danced for Bill Young, Nicole Wolcott, Christopher Williams, Jack Ferver, Ryan McNamara, Sally Silvers, and Pilobolus Creative Services. In 2009, she was invited to guest with Anoukvandijkdc (Netherlands). In June 2012, she became one of four Americans certified to teach Countertechnique, a contemporary dance technique developed by Anouk van Dijk. As a choreographer, Blazek has presented works at Galapagos Arts Space for the 60×60 Festival, Dixon Place, and Danspace St.Mark's Church. She also delights in music videos and has appeared as a soloist in music videos for Mac Miller and Beach House. She is currently a performer for Shen Wei Dance Arts.
Kira will be creating an improvised solo specifically designed to interact with Jason Somma's video feedback and Chris Lancaster's sound score for electric cello.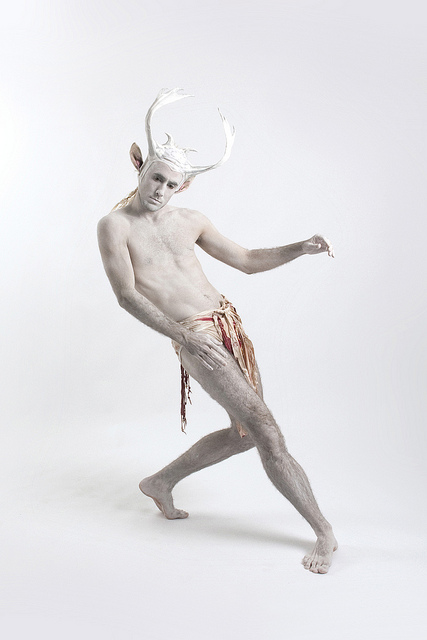 Burr Johnson is from Virginia Beach, VA. He holds a B.F.A in Dance and Choreography from Virginia Commonwealth University. He dances in the works of a few choreographers including Helen Simoneau, Christopher Williams, Shen Wei, and John Jasperse. He has also worked with artists Yozmit, Ryan McNamara, and Benny Nemerofsky Ramsay. His dances havebeen presented at art6 Gallery, Judson Church, Dixon Place, OneArmRed, Elizabeth Dee Gallery, Josée Bienvenu Gallery, and Danspace Project.Burr also teaches dance from time to time and gardens.
Burr will be sharing phrase material and improvisational ideas to be used in his next piece. This will be solo research for a sextet that he will not perform. burrjohnson.wordpress.com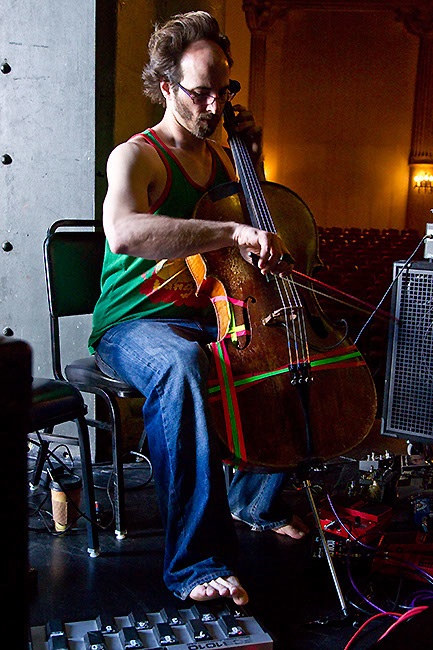 Christopher Lancaster is an electro-acoustic cellist composer living in Brooklyn, New York. He trained as a classical cellist, but endeavors to expand the ideas of what a cello can be, and what sounds it can create. His solo compositions are performed live using a wide array of effects, samplers and speaker sculptures to create encompassing, cinematic and otherworldly sounds.
Wednesday, Sept 12th – Frances Wessells, Leslie Kraus
Wednesday, Sept 19th – Kira Rae Blazek, Burr Johnson
Wednesday, Sept 26th – Flexers
Wednesday, Oct 10th- Dirty Martini, Julie Atlas Muz, Monstah Black
Wednesday, Oct 17th – Brian Brooks
Wednesday, Oct 24th – Jeanine Durning, Manelich Minniefree
Thursday, Nov 8th – Susan Marshall & Company, Bill Shannon, Vanessa Walters
Thursday, Nov 15th – Phosphene Redux & Closing Party (Various artists who performed earlier in the season return to present short excerpts)

For more information about Phosphene Variations and the upcoming performance series, please go to location1.org.


Location One is extremely grateful to The NY State Council on the Arts, The New York City Department of Cultural Affairs and Location One's International Committee for making this event possible.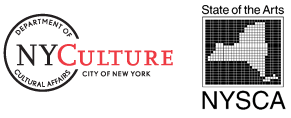 ABOUT LOCATION ONE
Based in the Soho arts district of New York, Location One is an independent, non-profit organization dedicated to fostering new forms of creative expression and cultural exchange through exhibitions, residencies, performances, public lectures and workshops. Location One's residencies and programs have favored social and political discourse and dialogue, and acted as a catalyst for collaborations. With a unique environment providing individualized training, support, and guidance to each artist, as well as exposure for their creations and collaborations, Location One continues to nurture the spirit of experimentation that it considers the cornerstone of its mission.