Abramović Studio for Performance Art at Location One presents:
VIRES
A Performance Cycle by Maria Jose Arjona
Curated by Jovana Stokic
Thursday, October 14, 2010 5-9pm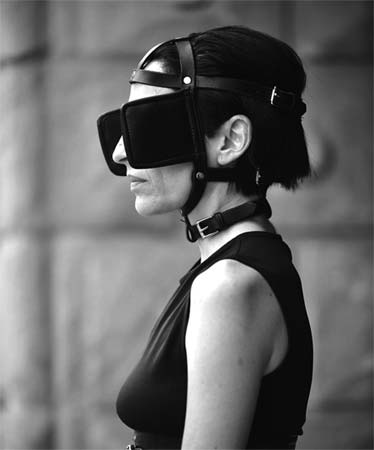 VIRES Latin for: power, force, strength or influence
Political, social and economic forces have been molding society from the origin of Western civilization to the present day. History has forced more complex and subtle structures from which institutions, individuals or complete societies often dominate others as a form of control. Within domination and control a great amount of new articulations arise, as the body being controlled must translate the latest structure imposed upon it in order to understand and function within the new regime. VIRES is a cycle of six performances analyzing and addressing diverse systems of power but most of all, addressing CHOICE as the most relevant exercise of freedom.
About the Marina Abramović Studio The Marina Abramović Studio is a space within Location One dedicated to the ongoing performance series of long-durational works focusing on open-ended forms of workshops, panels and discussions. It includes resident artists at the Location One as well as a larger community of artists and thinkers interested in the development of performance art as practiced by the pioneer of performance art Marina Abramovic for almost four decades. "The laboratory approach" of the Marina Abramović Studio has the goal of supporting the growth of performance art by promoting the works of emerging artists on an international scale, organizing and collaborating on events using a network of people converging at Location One. It shows the commitment to experimentation across all art forms and points to recent efforts to return performance art to its central position within the gallery system. All programs are curated by Jovana Stokić.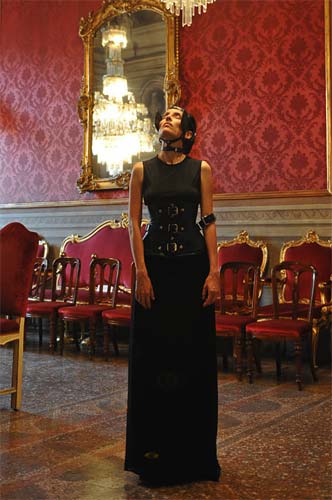 About the Artist: Maria José Arjona is a performance artist focused on affirming the body through long durational exercises addressing process, time, memory and power. Her performances have been exhibited in Museums and galleries in South America, Europe, China and the Unites States and have been reviewed by Art Nexus, Arte Al Dia, The New York Times, The Guardian (UK), Whitewall Magazine, The Miami Herald, El Nuevo Herald and many others. She participated as a re-performer at Marina Abramovic's retrospective at The Museum Of Modern Art in New York and started touring with her own work at The Madre Museum in Naples (Italy) as part of the program "Corpus, Arte In Azione". The itineration of this project includes locations in Bologna (Italy), Bergen and Oslo (Norway), New York (US), Vienna (Austria) and will end in 2010 in Colombia as part of the National Salon sponsored by the Ministry of Culture of Colombia. VIRES, Arjona's recent performance cycle will be exhibited for the first time in New York at LOCATION ONE.
We are grateful to The New York State Council on the Arts, and The New York City Department of Cultural Affairs for making this event possible. Thanks to media sponsor OneArtWorld.com.
ABOUT LOCATION ONE
Based in the Soho arts district of New York, Location One is an independent, non-profit organization dedicated to fostering new forms of creative expression and cultural exchange through exhibitions, residencies, performances, public lectures and workshops. Traditionally focused on technological experimentation and new media, Location One's residencies and programs have favored social and political discourse and dialogue, and acted as a catalyst for collaborations. With a unique environment providing individualized training, support, and guidance to each artist, as well as exposure for their creations and collaborations, Location One continues to nurture the spirit of experimentation that it considers the cornerstone of its mission.