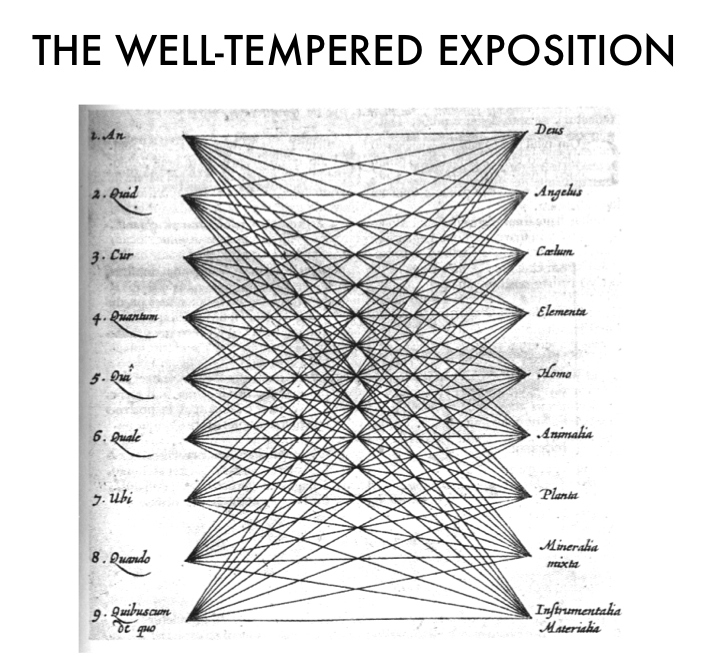 PABLO HELGUERA'S REINTERPRETATION OF BACH'S MASTERPIECE
PART OF PERFORMA 11
November 18, 2011 7pm
FREE and open to the public
For reservations, please call 212-334-3347
Doors at 6:30 (arrive early, reserved seats can only be held til 7pm)
On Friday, November 18 renowned performance artist and scholar and Location One's 2011-2012 Senior Artist-in-Residence, Pablo Helguera, will perform "Book I, Part One", the second installment of his ambitious full-year project The Well-Tempered Exposition, a series of 24 events in which he and changing groups of musicians, artists and performers wlll translate Johann Sebastian Bach's legendary masterpiece into works of performance art.
The series, which began September 21 at Location One, will visit multiple venues and involve scores of participants before its conclusion next summer, also at Location One. In addition to this performance, which is part of Performa 2011, sections of the project will be presented at the RISD Museum, and the 9th Havana Biennial, amongst other venues in Brazil, Mexico, Italy, and elsewhere. The project is supported in part by a fellowship of the Franklin Furnace Archive.
Bach's Well-Tempered Clavier was written as a textbook for musicians to learn the form of the fugue in all major and minor keys of the piano", says Helguera. "One can find correlations with the format of the fugue and speech because during Bach's time there was a theoretical relationship between those two disciplines. Basing ourselves on that, we willl translate the Clavier into spoken events. As we do this, we hope to also develop a textbook of sorts for speech- based performance".
Each performance will be formed by original selections from the WTC along with their performative reinterpretation. Helguera's past work has been characterized by strong views about the nature of creative expression and the interactions of art, culture and society, expressed vividly through music, humor, visual image, debate and the full range of performative art forms.
September 21, 2011 Prelude (project launch), Location One
November 18, 2011 Book I, part one, Location One (as part of Performa 2011-sponsored in part by Franklin Furnace)*
February, 2012 Book I, part two, Berlin
May, 2012 Book I, part three, Havana Biennial, Cuba
June, 2012 Book II part one, Mexico City
September, 2012 Book II part two and final at Location One
*Franklin Furnace wishes to acknowledge The SHS Foundation's gift in honor of Ruth Hardinger for support of Pablo Helguera's "The Well-Tempered Exposition: Book I" at Location One on Nov. 18th for Performa 11.
Pablo Helguera
Born in Mexico City, 1971. Lives and works in New York Pablo Helguera (based in New York, born in Mexico City, 1971) works in the fields of pedagogy, literature, musical composition, and theater. His projects have included performance lectures, scripted symposia, and panel discussions with or without the knowledge of the audience, as well as a variety of experimental formats of verbal presentation. Helguera's works have been presented in many venues such as the Liverpool Biennial, Performa 05, Museo Reina Sofia in Madrid, ICA in Boston, MoMA, among others. His play The Juvenal Players, produced by Grand Arts in Kansas City, was presented at The Kitchen in 2010. His orchestral work Endingness was performed by the Detroit Symphony Orchestra under the direction of Leonard Slatkin. He is the author of more than 10 books including Theatrum Anatomicum (and other performance lectures), a collection of performative works. His social practice project The School of Panamerican Unrest (2006) consisted in the creation of a nomadic schoolhouse that traveled by land throughout the Americas from Alaska to Chile, presenting collaborative performance and civic events in over 26 cities. He has been recipient of the Guggenheim Fellowship, the Creative Capital Grant; and in 2011 was named the first winner of the International Award for Participatory Art of the Regione Emilia Romagna in Italy. As educator, Helguera has worked in museums for over two decades, currently working as Director of Adult and Academic Programs at The Museum of Modern Art. He is the Pedagogical Curator of the 8th Mercosul Biennial, opening in September 2011.
Location One is extremely grateful to The NY State Council on the Arts, The New York City Department of Cultural Affairs, and Location One's International Committee for making this event possible.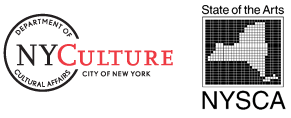 ABOUT LOCATION ONE
Based in the Soho arts district of New York, Location One is an independent, non-profit organization dedicated to fostering new forms of creative expression and cultural exchange through exhibitions, residencies, performances, public lectures and workshops. Traditionally focused on technological experimentation and new media, Location One's residencies and programs have favored social and political discourse and dialogue, and acted as a catalyst for collaborations. With a unique environment providing individualized training, support, and guidance to each artist, as well as exposure for their creations and collaborations, Location One continues to nurture the spirit of experimentation that it considers the cornerstone of its mission.