Hiraku Suzuki
Live Drawing Performance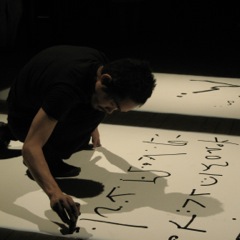 with Live Music by Raz Mesinai
Thursday, December 8, 2011
8pm. FREE and open to the public
Artist Hiraku Suzuki will perform live drawings in collaboration with composer/DJ Raz Mesinai in a duel/duet where hands attack horizontal surfaces: one artist on paper, the other vinyl, as visual and sonic worlds collide and combine.
Hiraku Suzuki
Born in Miyagi, Japan, 1978.
Lives and works in Tokyo.

Hiraku Suzuki obtained an MFA from Tokyo National University of Fine Arts and Music. Focusing on ideas of memory and excavation, the work of Hiraku Suzuki centers around an expanded notion of drawing; encompassing works on paper and panels, installation, murals, frottages as well as live drawing performance. Much of his work hinges on the vast library of signs and glyphs he has developed by focusing on the shapes, forms, rhythms and materials of his immediate environment, which can be understood as the base units of the ever-changing hidden language of the city. His recent solo exhibitions include at WIMBLEDON space, London (2011), Galerie du JourAgnes b., Paris (2010) and Tokyo Wonder Site Shibuya, Tokyo (2008). Group exhibitionsinclude Roppongi Crossing, Mori Art Museum, Tokyo (2010); 100 stories of love, The21st Century Museum of Contemporary Art, Kanazawa (2009); Between site and space, ARTSPACE, Sydney (2009); Redbull House of Art, Hotel Central, Sao Paulo (2009)and Vision of Contemporary Art, The Ueno Royal Museum, Tokyo (2009). His early works are held in thecollection of The 21st Century Museum of Contemporary Art, Kanazawa. Publications include GENGA, published by Kawade Shobo Shinsha/Agnes b., and Looking For Minerals, published by BEAMS. http://www.wordpublic.com/hiraku
Mr. Suzuki's residency is made possible by The Asian Cultural Council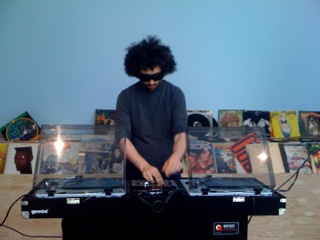 Raz Mesinai is a New-York based composer, producer, DJ and sound alchemist, making music at the intersection of Dub and modern composition. Long considered one of the premier innovators behind the New York school of experimental dub/dance music scene in the early nineties he continues to push the envelope, collaborating with such pioneers in diverse genres from Kode9, Shackleton and Meat Beat Manifesto to John Zorn and The Kronos Quartet.
Location One is extremely grateful to The NY State Council on the Arts, The New York City Department of Cultural Affairs, The Asian Cultural Council and Location One's International Committee for making this event possible.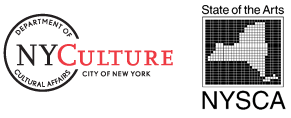 ABOUT LOCATION ONE
Based in the Soho arts district of New York, Location One is an independent, non-profit organization dedicated to fostering new forms of creative expression and cultural exchange through exhibitions, residencies, performances, public lectures and workshops. Traditionally focused on technological experimentation and new media, Location One's residencies and programs have favored social and political discourse and dialogue, and acted as a catalyst for collaborations. With a unique environment providing individualized training, support, and guidance to each artist, as well as exposure for their creations and collaborations, Location One continues to nurture the spirit of experimentation that it considers the cornerstone of its mission.