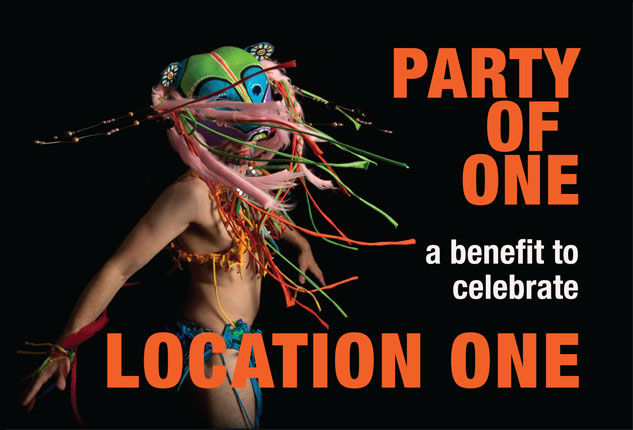 You are invited to a benefit to celebrate Location One on Friday, October 21!
With performances by some of the most exciting artists in New York—Plus Open Bar, Music, Dancing, Private VIP Performances!
Location One invites you to come celebrate the creative spirit in the form of a party with live performances by:
DJ B Rock / Yanira Castro / Andrea Yugoslavia Chirinos / Raquel Cion / Honi Harlow / Andy Jordan / Kanopy Dance Co. / Susan Marshall & Co. / Luke Miller / Edie Nightcrawler / David Quinn / Tony Ramos / Amber Sloan / Ashley Smith-Steel / RJ Valeo / Christopher Williams
VIP Tickets: $100
7-9pm / experience the performances in an intimate setting / interact with the artists directly / open bar all night / hors d'oeuvres / limited edition David Quinn t-shirt / admission to "after party"

Individual Tickets: $30
after 9pm / 2 hours of fabulous performances / 2 drink tickets (cash bar after 2) / admission to "after party" / mingle with performers
Can't make it in person? Consider buying a VIP ticket for a needy artist or making a donation to keep Location One off the streets.
Call 212.334.3347 to purchase tickets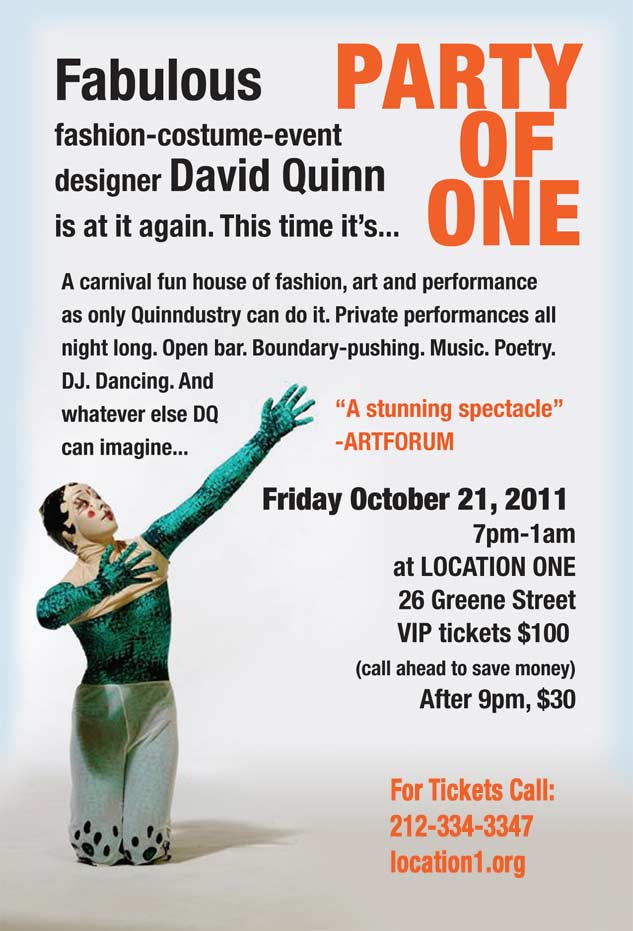 Here's the Facebook Event link >>
Special thanks to

ABOUT LOCATION ONE
Based in the Soho arts district of New York, Location One is an independent, non-profit organization dedicated to fostering new forms of creative expression and cultural exchange through exhibitions, residencies, performances, public lectures and workshops. Traditionally focused on technological experimentation and new media, Location One's residencies and programs have favored social and political discourse and dialogue, and acted as a catalyst for collaborations. With a unique environment providing individualized training, support, and guidance to each artist, as well as exposure for their creations and collaborations, Location One continues to nurture the spirit of experimentation that it considers the cornerstone of its mission.